Showing since 1978
I have been SHOWING dogs since I was 16 years old. I enjoy keeping my dogs in top condition, preparing them for show, the excitement of show day competing against other Flatcoats, and also continuing to build knowledge and experience of this wonderful breed.
Judging since 2010
I have been a JUDGE of Flatcoats since 2010, starting at Open Show level and also completing my Kennel Club technical assessments. I judged my first Championship Show in 2021 and look forward to further appointments at home and abroad in the future. I really enjoy assessing the dogs in front of me, and challenging myself on finding and rewarding the dogs which in my opinion are the best examples of their breed type and standard, on that day.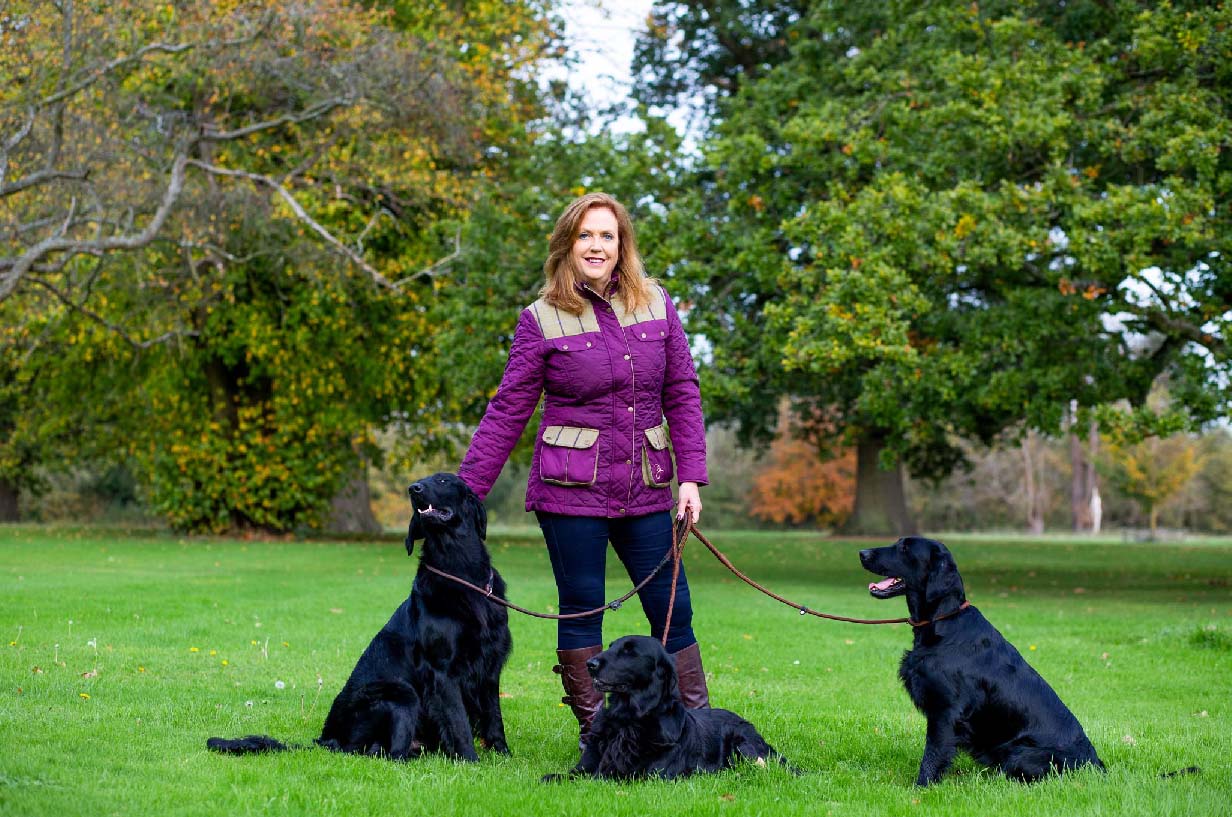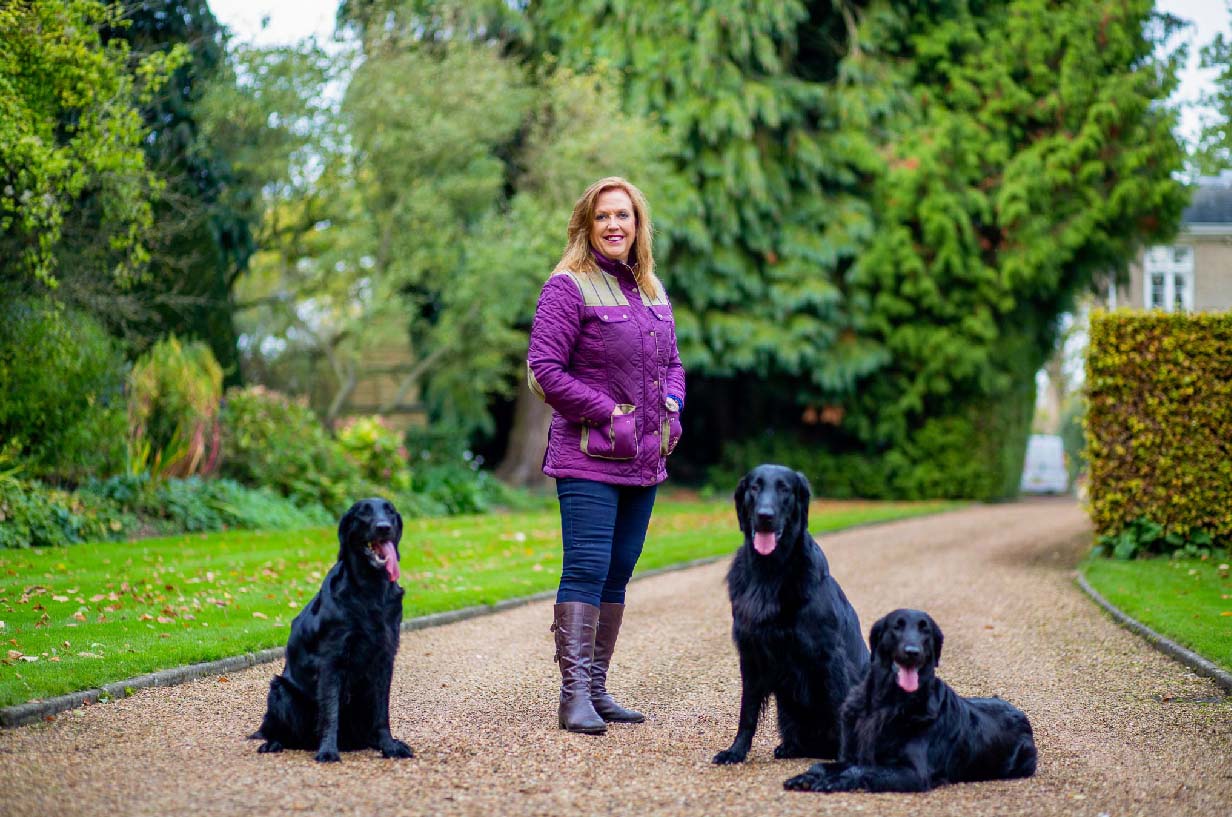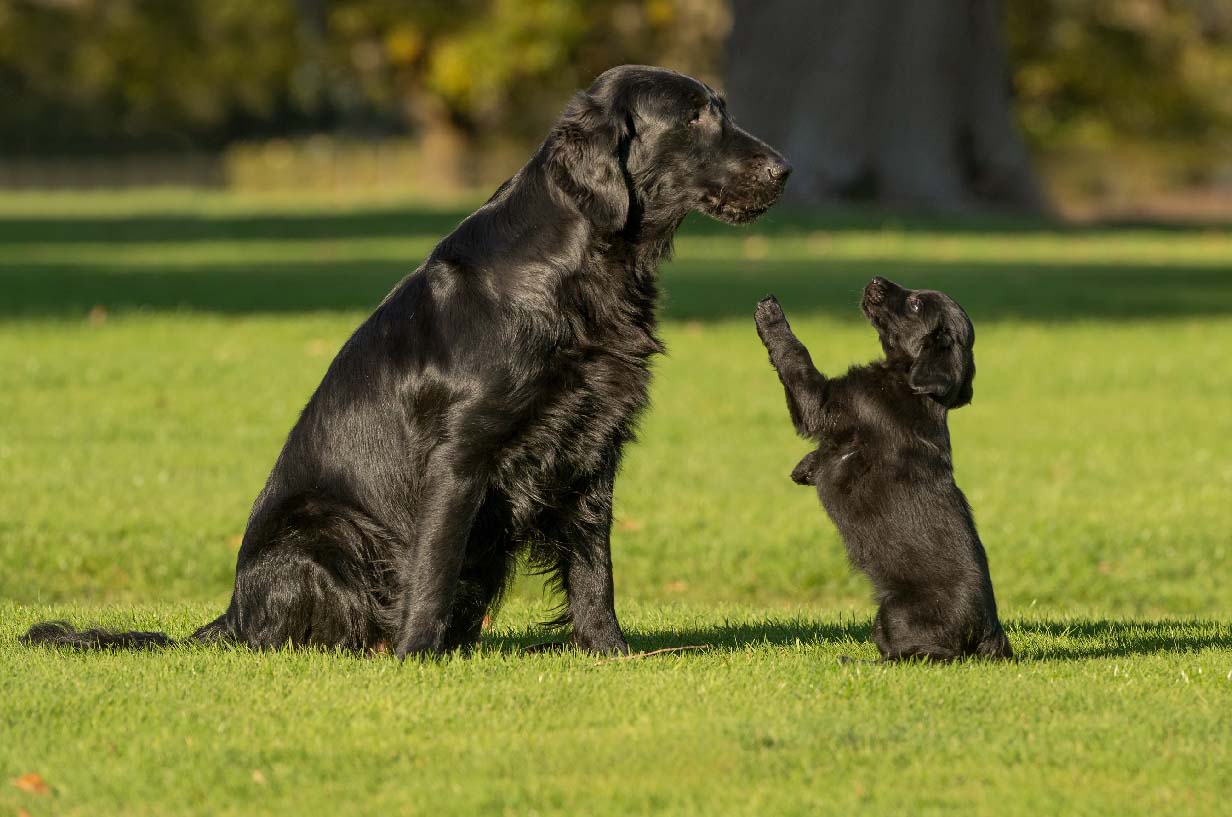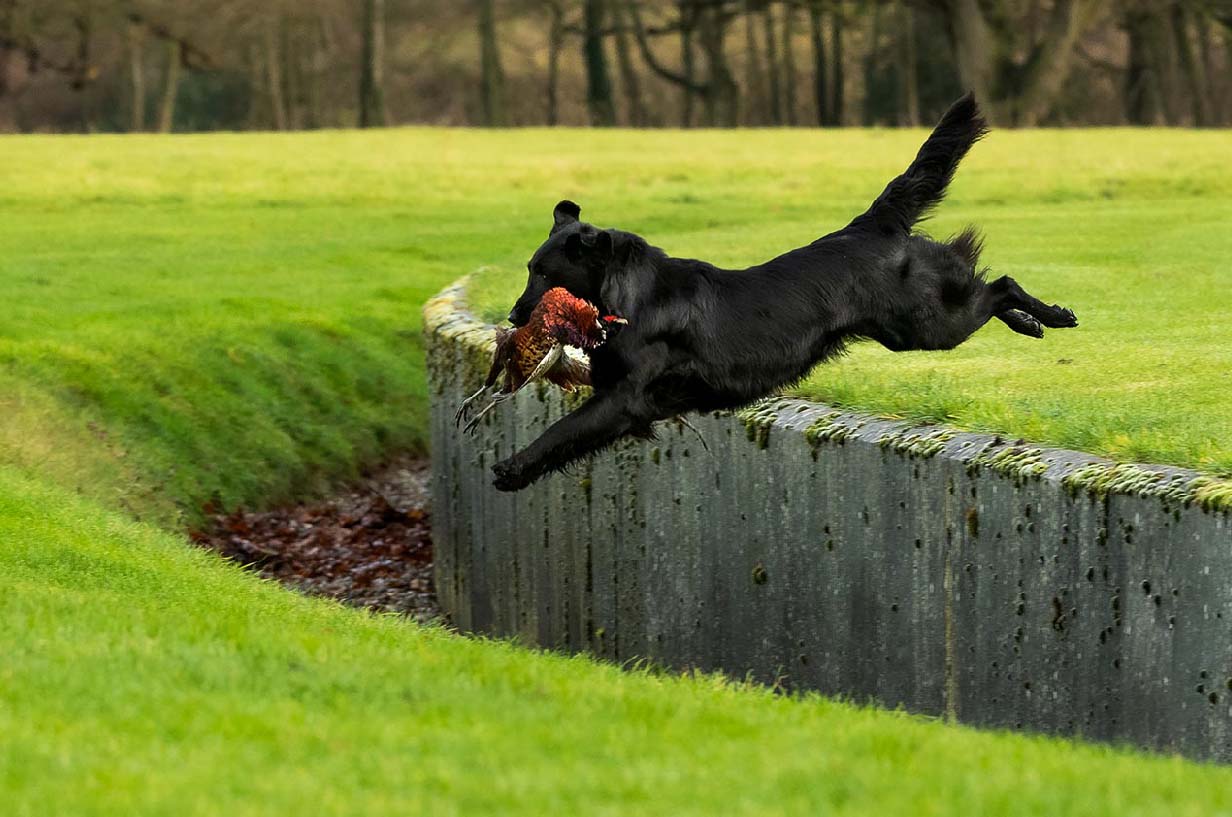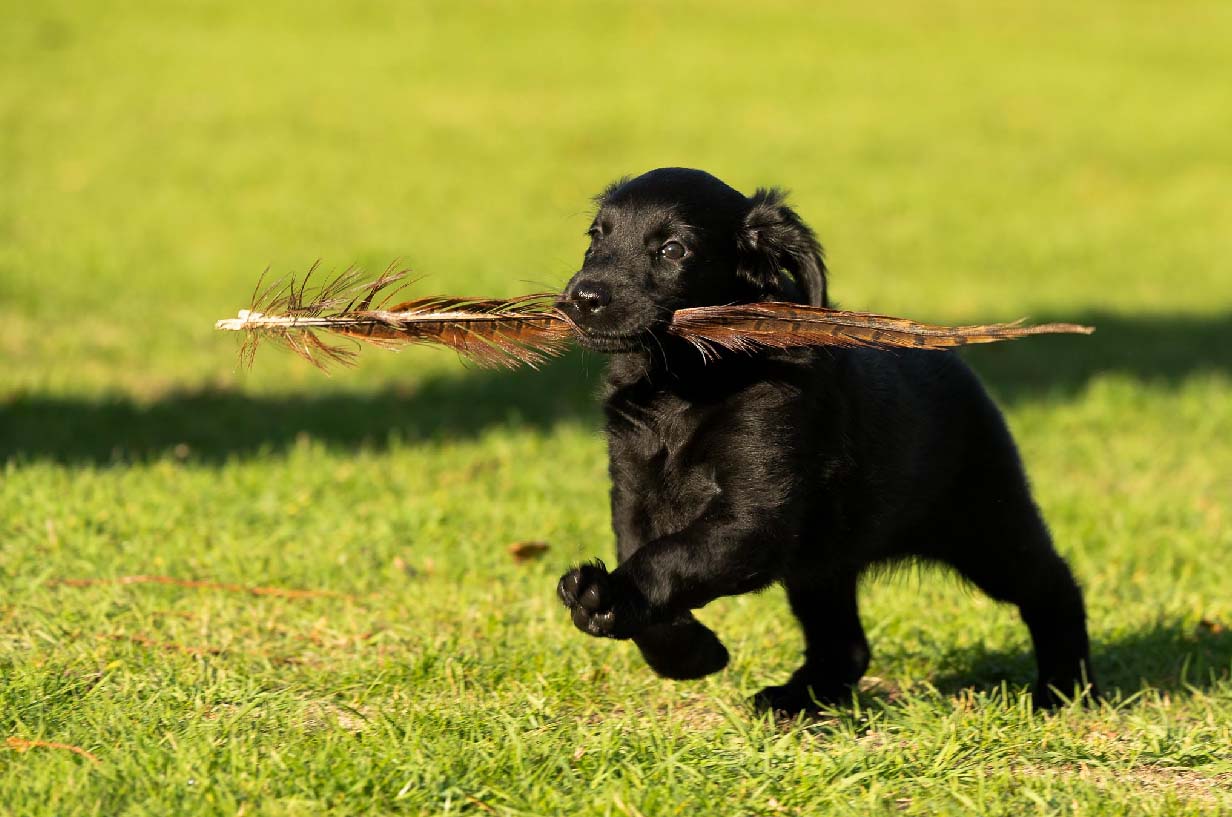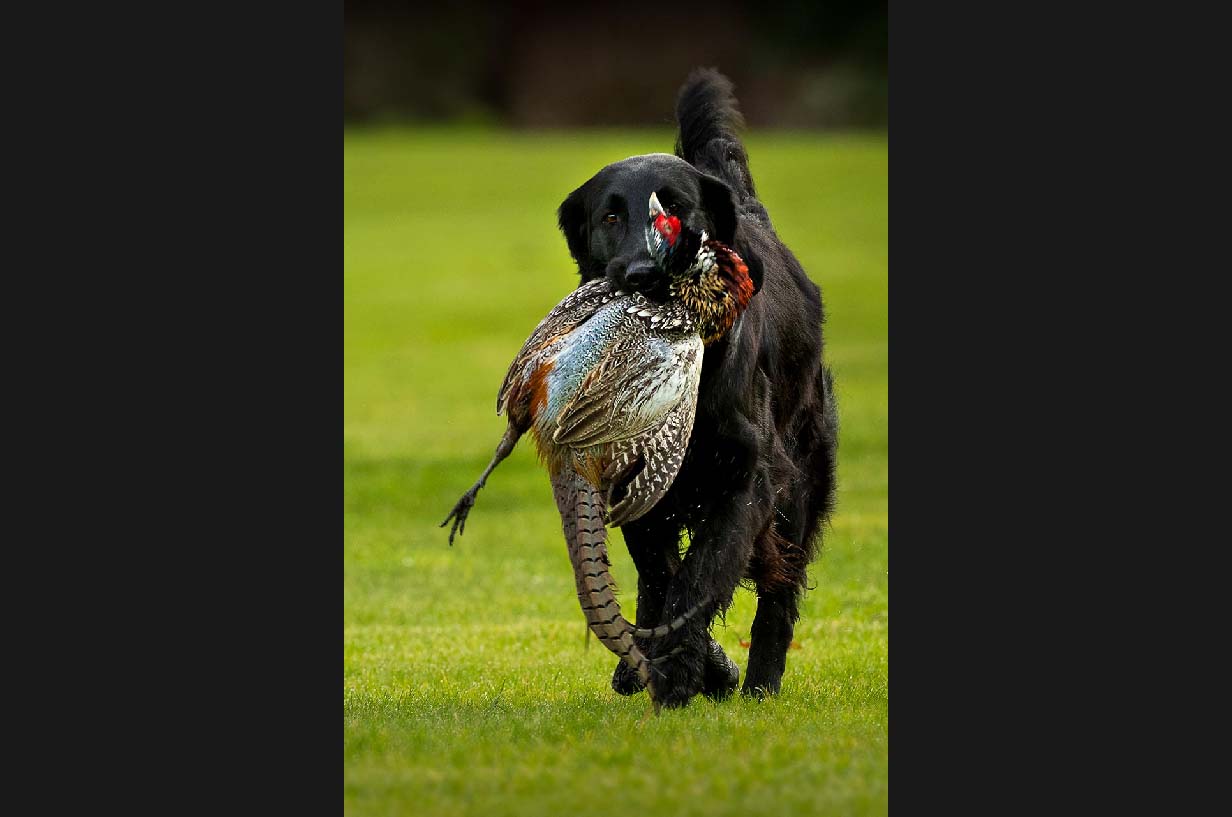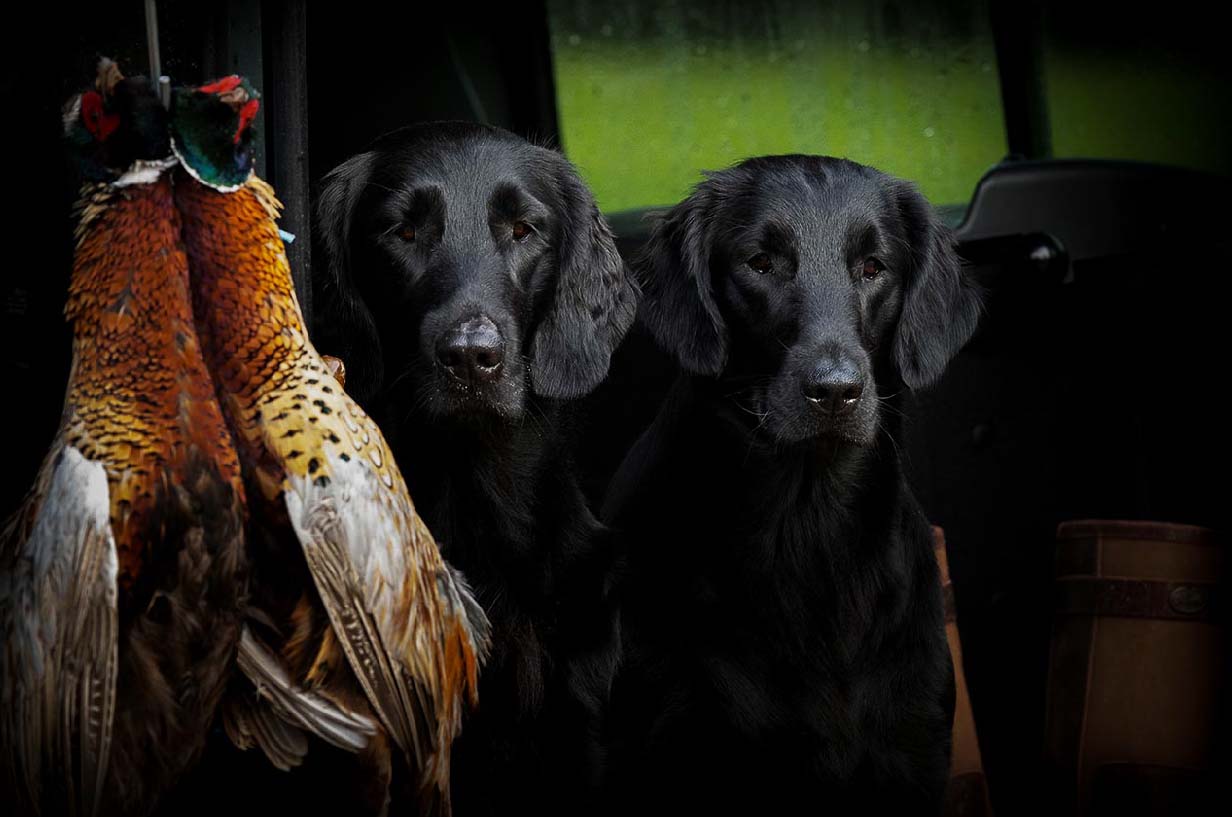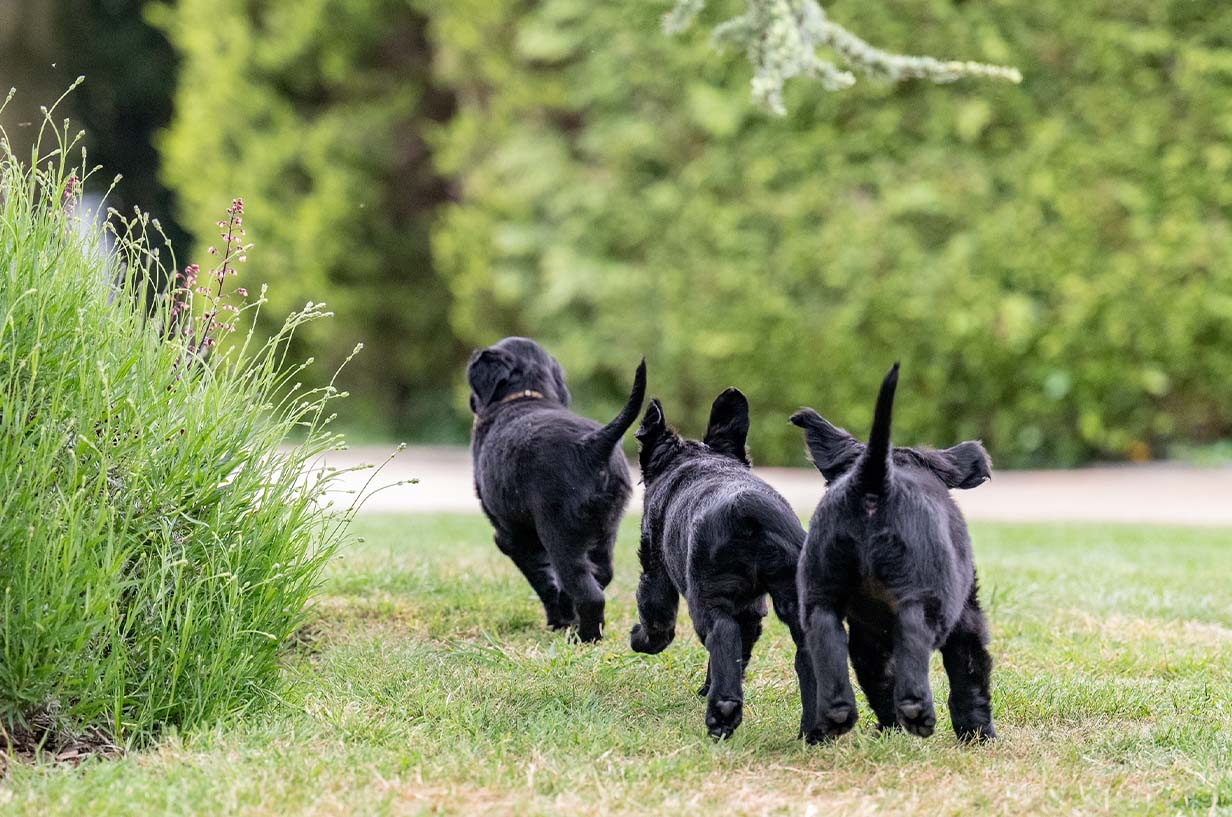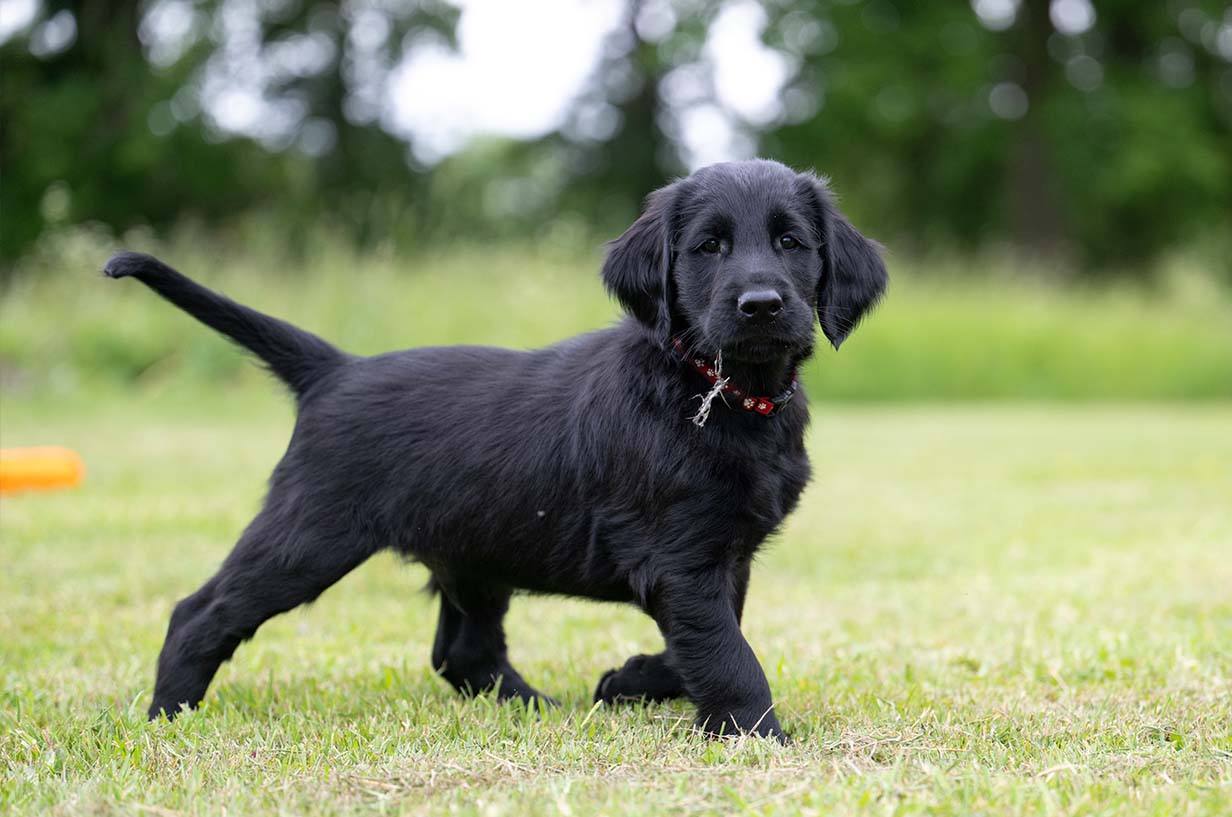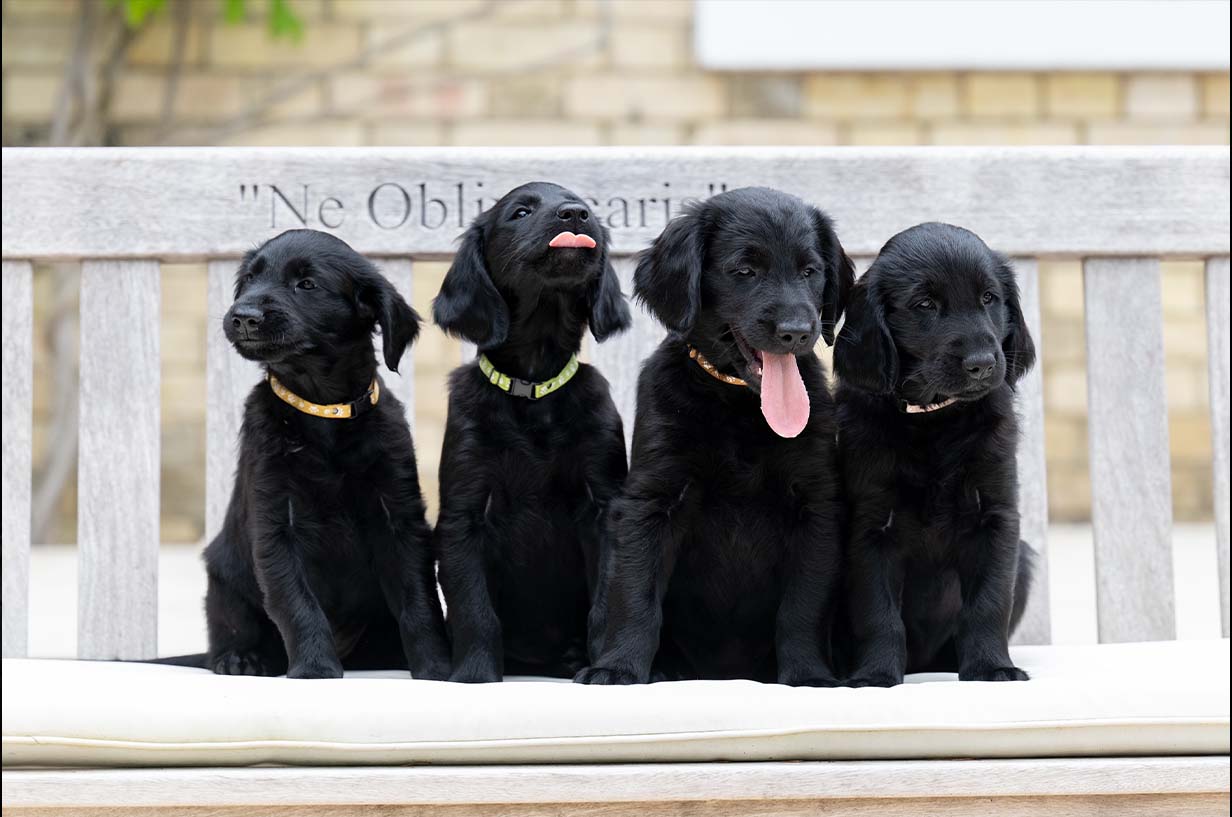 Breeding since 1981
Initially breeding Cocker Spaniels, I have been a BREEDER of Flatcoats since 2008. I enjoy all aspects of planning the litter, the thrill of their arrival, the hard but rewarding work of raising the litter, and the interaction with new owners as they take their puppy home. I have also exported puppies to the USA and Europe.
Working since 2012
In 2012 I started WORKING my Flatcoats on local shoots. I was a complete novice but 5 year old Sally used her natural instinct to help me learn and gain experience. Today I pick up regularly throughout the season with all my Flatcoat girls, from the young learners to the eager more experienced. I thoroughly enjoy watching the Flatcoats do what they are bred for, loving every minute, and proving that they are fit for function.